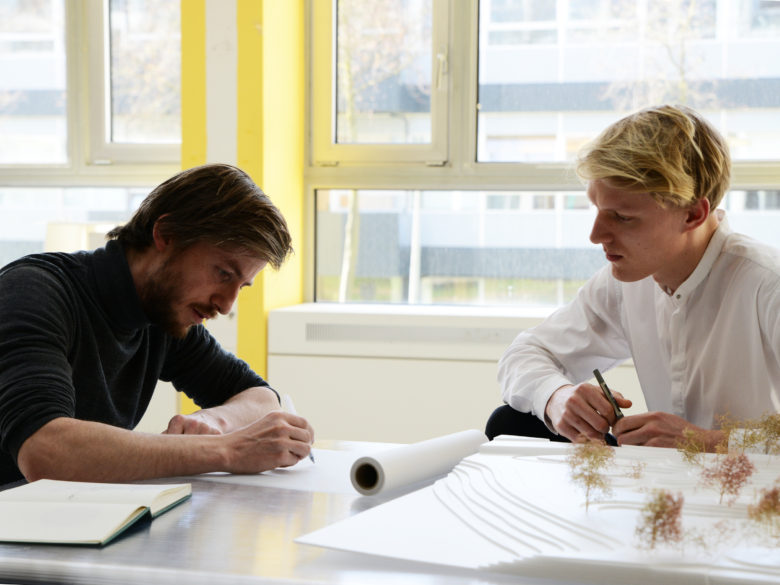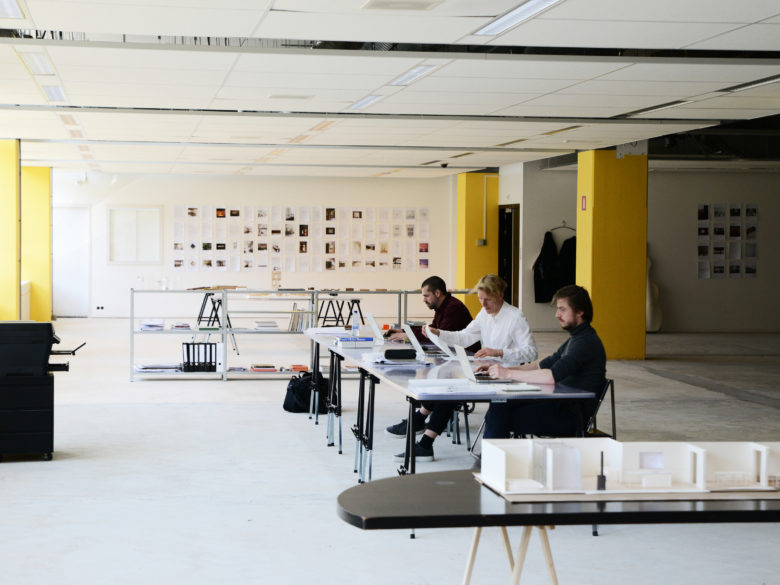 We strive for a refined architecture with an eye for detail and context. By means of specific and clear interventions, a good sense of structure, detail and materiality, we create great spaces for our clients.
Unknown Architects was founded in 2012 by Daan Vulkers and Keimpke Zigterman. Unknown Architects is an office where the work, the architecture, comes first. We believe it is a great challenge and responsibility to create new physical realities for our clients. In this challenge we try to keep an open mind and curious attitude.
Built works include interiors of private houses, for example Pied-à-terre and Corner House, a perfume store interior, roof extension, garden studio and stage design. Our works have been widely published and were exhibited in the exhibition 'Maatwerk / Massarbeit, architecture from Flanders and the Netherlands' in the Deutsches Architektur Museum in Frankfurt and the Museum of Contemporary Art in Antwerp.
Currently, we are working on a series of private commissions including design of a Holiday house in the dunes on the Wadden Islands, the refurbishment and extension of two apartments in Amsterdam and a feasibility study for a transformable office building. Besides our work in practice we have led a MSc 1 design studio at Delft University of Technology in the autumn semester of 2017-2018. Recently we have been nominated for the ARC18 Young Talent Award by De Architect.
Daan Vulkers
Daan Vulkers MSc ARB RIBA graduated with honours in architecture at Delft University of Technology in 2015 and completed the Royal Institute of British Architects Part 3 at Kingston University with merit. His graduation project was nominated for the RIBA President's Medal 2015 and Archiprix Netherlands 2016.
Together with Keimpke Zigterman, he has founded Unknown Architects in 2012 and previously gained experience working for Office of Metropolitan Architecture (OMA), on the prize winning competition for cultural centre The Factory in Manchester, and at Van Dongen-Koschuch on the winning competition entry for the Musis Sacrum in Arnhem. At David Chipperfield Architects in London he worked on the Royal Academy of Arts Masterplan. In the autumn semester of 2017-2018 he taught a MSc1 design studio at Delft University of Technology.
Keimpke Zigterman
Keimpke Zigterman MSc, originally a trained professional cellist at The Royal Conservatory of The Hague and the Conservatory of Amsterdam graduated cum laude in architecture at the Technical University Delft in 2016.
He has founded Unknown Architects together with Daan Vulkers in 2012. Keimpke gained valuable experience working on private houses for BaksvanWengerden Architecten in Amsterdam (now Space Encounters), collaborating on large public and infrastructural projects for Sanal Architecture and Urbanism in Istanbul and working on restorations and refurbishments of listed monuments for Korteknie Stuhlmacher Architecten in Rotterdam. He currently teaches a MSc1 design studio at Delft Technical University.
Collaborators
Matteo Andrenelli, Sherif Azmi, Sven Berg, Ryan Cook, Yiming Yang
Clients
Canja Ensemble,  Club Basis,  DoorZigt BV,  Linhart's Foundation,  Muziekgebouw aan't IJ,  The Fragrance Store,  Hello Wood