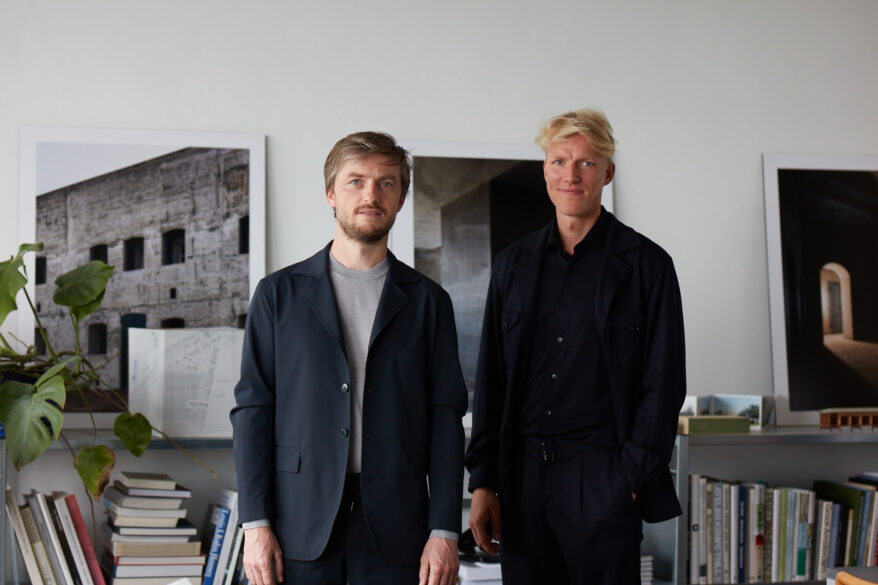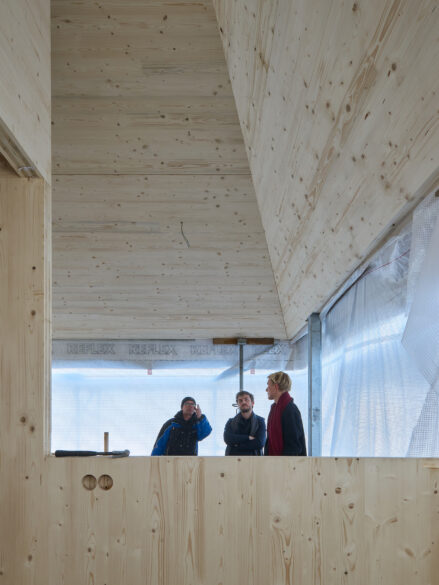 We strive for a refined architecture with an eye for detail and context. By means of specific and clear interventions and a good sense of structure, detail and materiality, we aim to create unique and sustainable buildings for our clients. In this process we try to keep an open mind and curious attitude.
We believe good architecture is a self-evident result of a complex puzzle that balances the ambitions, regulations, budget and context in an economic and sustainable way, to realise something distinct and meaningful.
Unknown Architects was founded in 2012 by Daan Vulkers and Keimpke Zigterman. Our first built work consists of carefully crafted small projects for private, creative and commercial clients: Pied-à-terre (2012), Décor (2012) and The Fragrance Store (2015). The Holiday House in the Dunes of Terschelling (2018) and Houthavens Penthouse interior (2018) are part of a series of larger private commissions that is currently being developed. At the same time Unknown Architects is working with fellow (landscape) architects on larger housing and public building projects that help shape the cities we live in. 
Recently the Creative Industries Fund NL has awarded Unknown Architects with a grant for furniture design. With this grant Unknown Architects will develop different pieces of furniture. Ideas that arise in the design of furniture and materials used for this provide the opportunity to test ideas on a small scale that we can then apply in the larger scale of architectural projects.
Our work has been widely published and was exhibited in the exhibition 'Maatwerk / Massarbeit' in the Deutsches Architektur Museum in Frankfurt and the Museum of Contemporary Art in Antwerp. Unknown Architects has been nominated for the ARC18 Young Talent Award by De Architect in 2018 and won the Unfair Architect Award by Unfair Amsterdam in 2019. Besides our work in practice we have led a MSc 1 design studio at Delft University of Technology in the autumn semester of 2017-2018. Currently we teach in a graduation studio at the ArtEZ Academie van Bouwkunst Arnhem.
We are currently looking for a talented intern with great visualization and modelmaking skills. Please send your portfolio and cover letter to info@unknownarchitects.nl
Daan Vulkers
Daan Vulkers MSc ARB RIBA graduated with honours in architecture at Delft University of Technology in 2015 and completed the Royal Institute of British Architects Part 3 at Kingston University with merit. His graduation project was nominated for the RIBA President's Medal 2015 and Archiprix Netherlands 2016.
Together with Keimpke Zigterman, he has founded Unknown Architects in 2012 and previously gained experience working for Office of Metropolitan Architecture (OMA), on the prize winning competition for cultural centre The Factory in Manchester, and at Van Dongen-Koschuch on the winning competition entry for the Musis Sacrum in Arnhem. At David Chipperfield Architects in London he worked on the Royal Academy of Arts Masterplan. In the autumn semester of 2017-2018 he taught a MSc1 design studio at Delft University of Technology.
Keimpke Zigterman
Keimpke Zigterman MSc, originally a trained professional cellist at The Royal Conservatory of The Hague and the Conservatory of Amsterdam graduated cum laude in architecture at the Technical University Delft in 2016.
He has founded Unknown Architects together with Daan Vulkers in 2012. Keimpke gained valuable experience working on private houses for BaksvanWengerden Architecten in Amsterdam (now Space Encounters), collaborating on large public and infrastructural projects for Sanal Architecture and Urbanism in Istanbul and working on restorations and refurbishments of listed monuments for Korteknie Stuhlmacher Architecten in Rotterdam. He currently teaches a MSc1 design studio at Delft Technical University.
Collaborators
Matteo Andrenelli, Sherif Azmi, Sven Berg, Paula Bloma, Ryan Cook, Yeh Yen Kang, Yiming Yang
Clients
Academie van Bouwkunst Arnhem, Canja Ensemble, The Fragrance Store, Hurks, TU Delft, Just Haasnoot, Unfair Amsterdam, Vlaams Architectuurinstituut, Atelier Munro